VET VISIT PLUS INJECTIONS 50 ml
VET VISIT PLUS INJECTIONS 50 ml
There are no reviews for this product.
Leave a review
USE WHENEVER YOUR PET GOES TO THE VET
1 x bottle of liquid remedy
unique Veterinary Formula remedy developed over 25 years
proven in clinical veterinary practice
100% natural ingredients
HELPS:
the body cope successfully with vaccines and all other drugs injected by vets
ease the anxiety and stress many pets feel when visiting or staying in a veterinary clinic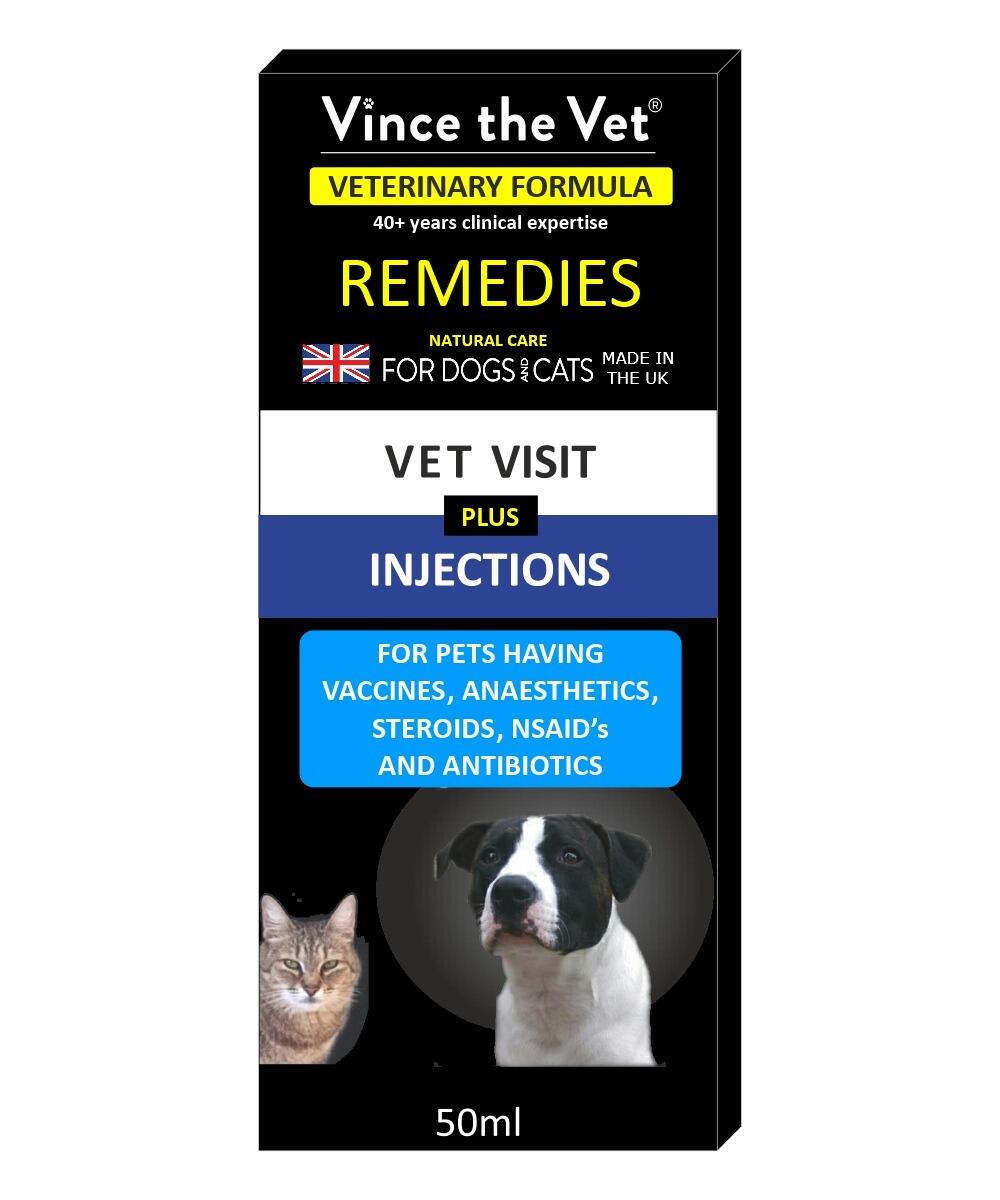 VET VISIT PLUS INJECTIONS 50 ml
Recommend to a friend
Ask a question about the product
Enter your question below
The details
DIRECTIONS

Give 2 - 3 drops 3 times daily on a morsel of food, before, during and after a vet visit.

A few drops can also be added to your pet's drinking water daily. 

For added support, sprinkle on your pet's bedding too.

Continue until fully back to normal.

INGREDIENTS

Spring water and alcohol (25%) plus extracts of: 

Bellis perennis, Bombyx, Echinacea purpurea, Malticaria chamomilla, Northern white cedar, Passiflora, Scutellaria lateriflora, Silicea, St John's wort and Valerian

PRECAUTIONS

Store in a cool, dark place away from strong odours.

Keep out of sight and reach of children.

To be used as a dietary supplement and not as a substitute for appropriate veterinary care where necessary.
DELIVERY & RETURNS
Click here to see shipping rates at a glance.
Read our policy on refunds and returns here.
Customers who bought this also bought