Delivery Information
PLEASE NOTE
Raw food is now dispatched Monday to Wednesday only, to avoid problems if orders are delayed in transit.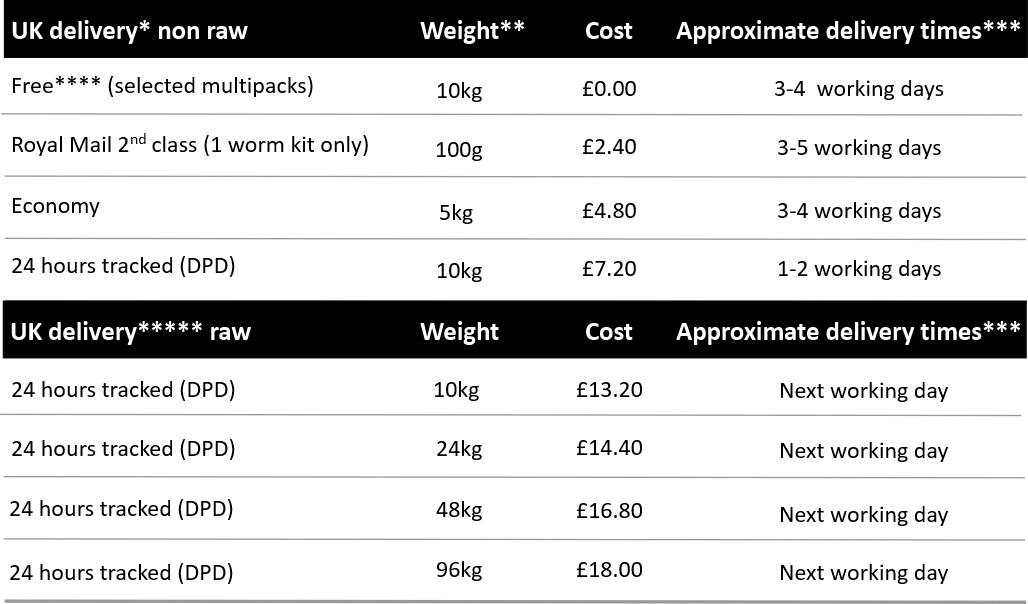 *Excluding Scottish Highlands and Islands, Isle of White, Isles of Scilly, Channel Islands and Northern Ireland
**Maximum weight including packaging
***Orders for non-raw products received before 15:00 Monday - Friday will be shipped the same day. After 15:00 dispatch will be the following working day. Orders for raw food received before 08:00 Monday - Wednesday will be shipped the same day. After 08:00 dispatch will be the next shipping day (Monday, Tuesday or Wednesday).
Please note that no products are sent out or delivered on Saturdays, Sundays or Bank Holidays. Delays which occur due to disruption within the courier network are out of our control.
**** UK mainland postcodes only. Applies to orders for supplements and / or remedies only, of £100 and over.
***** To certain UK postcodes only.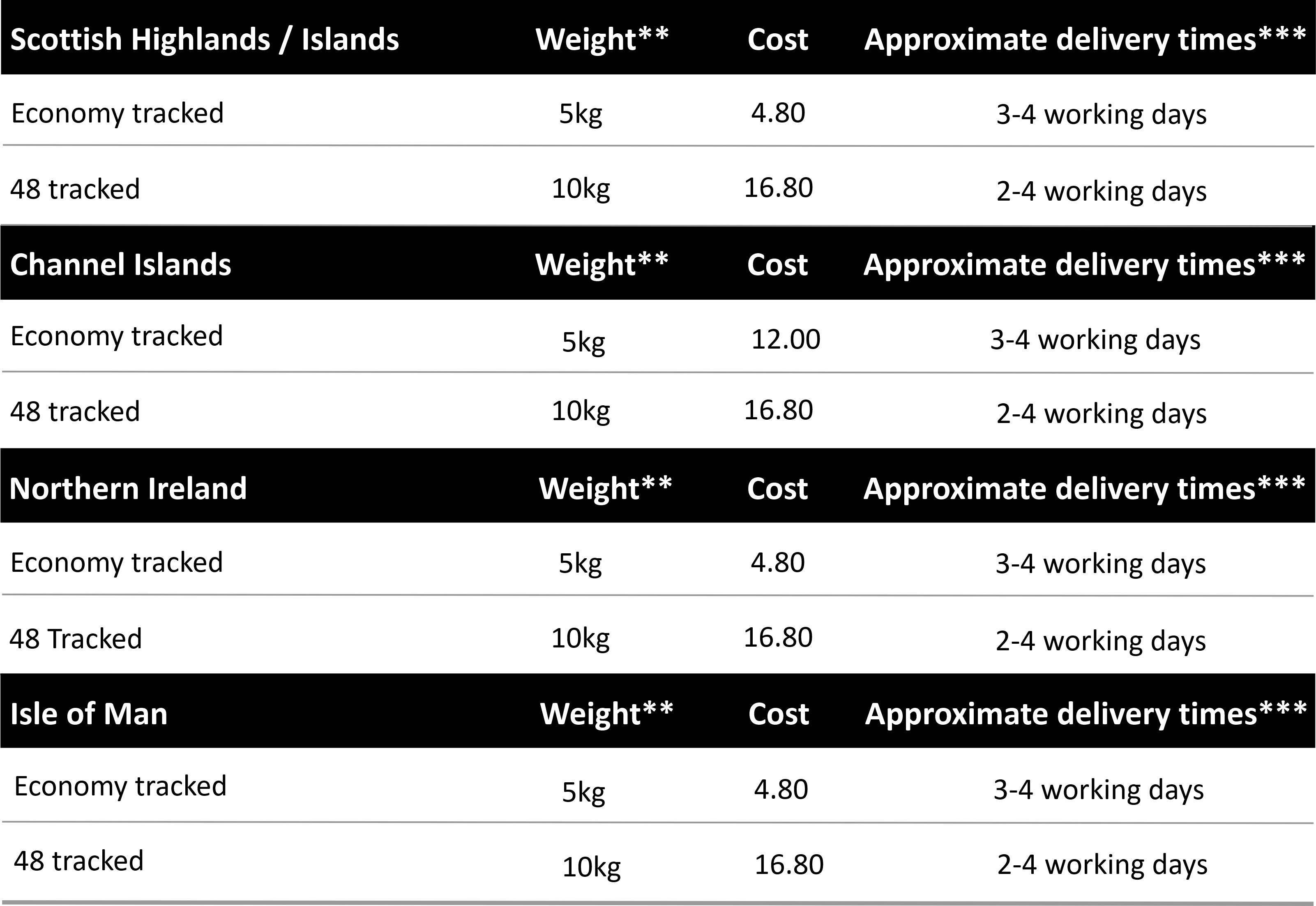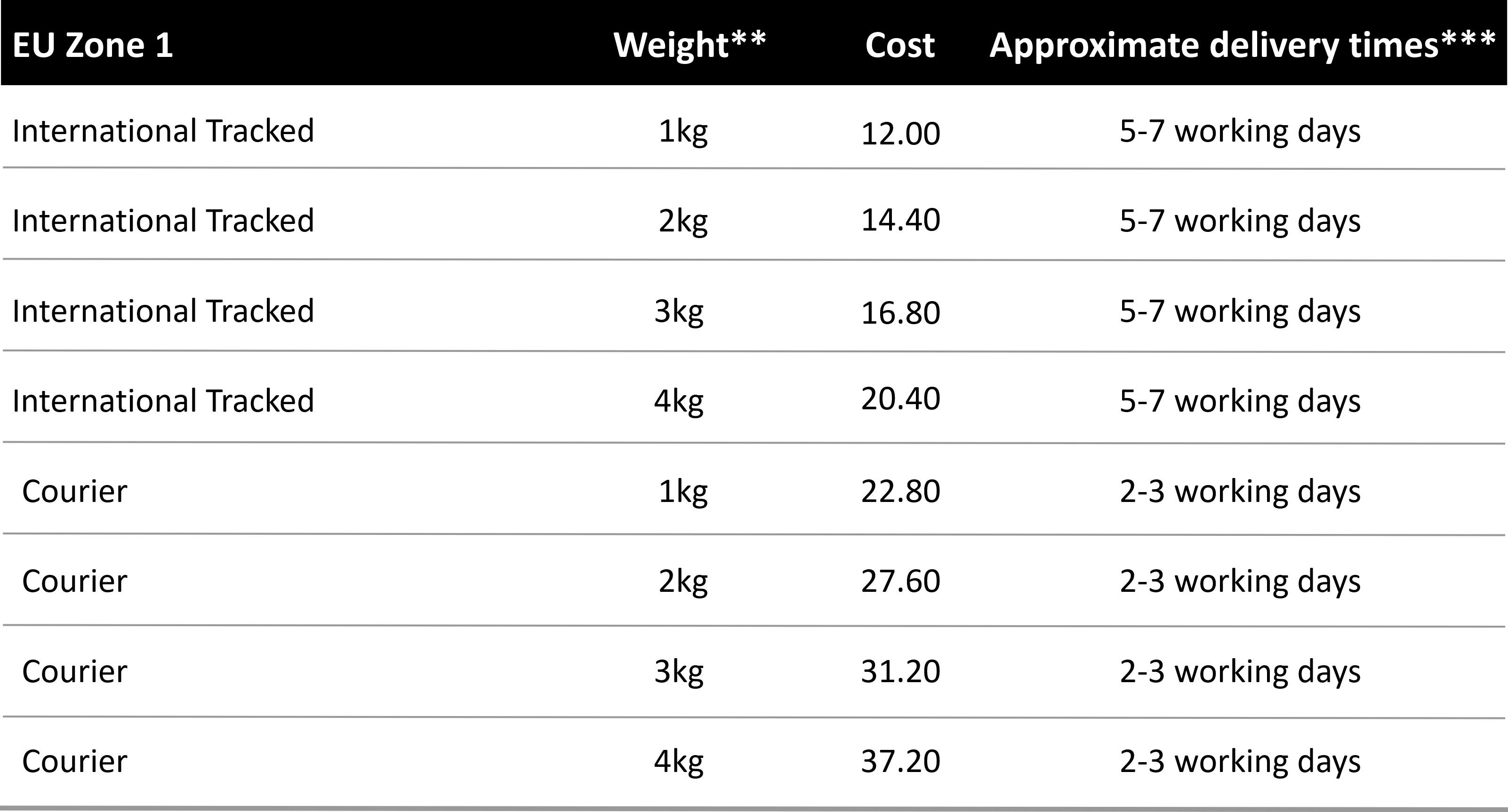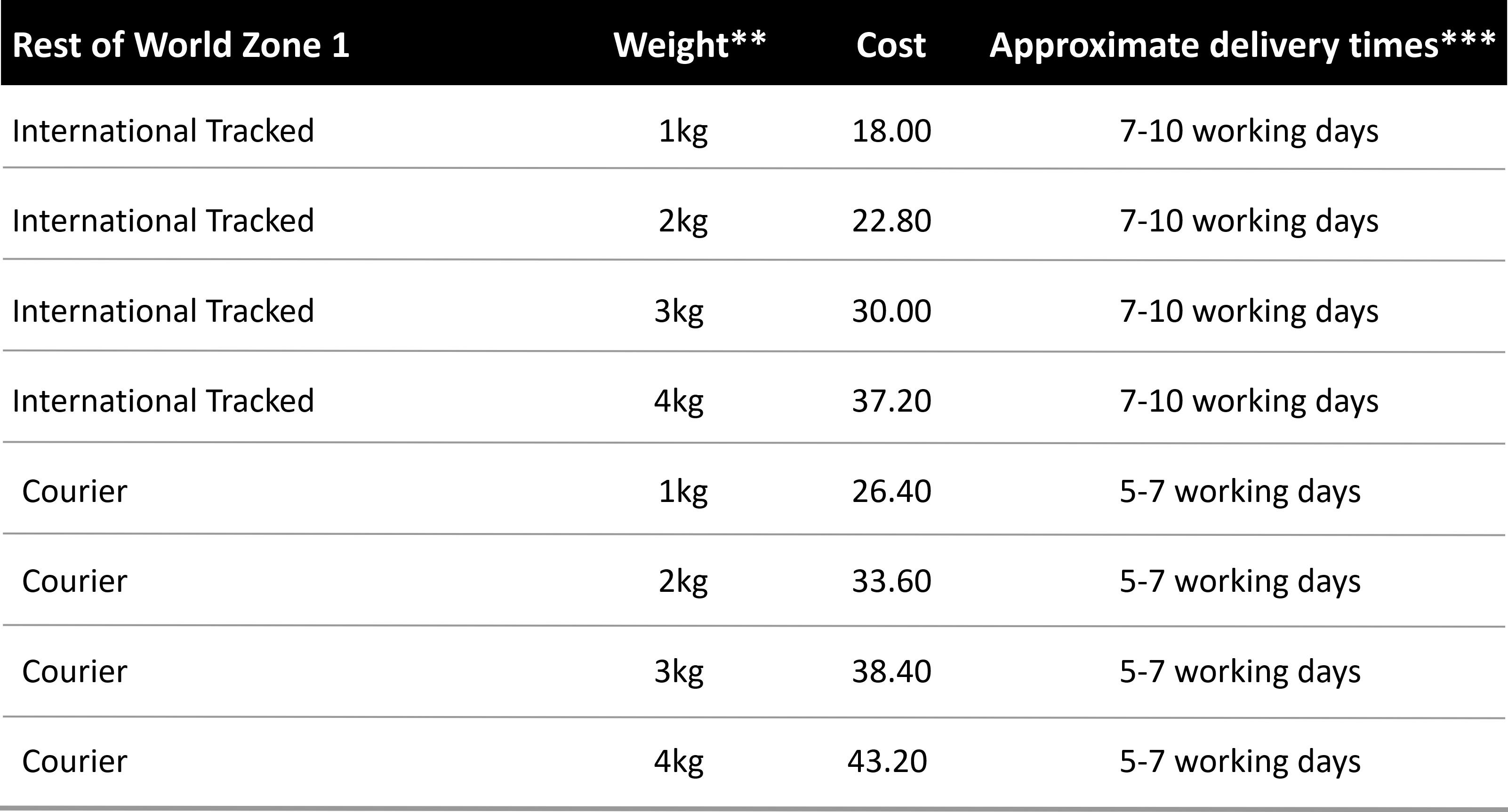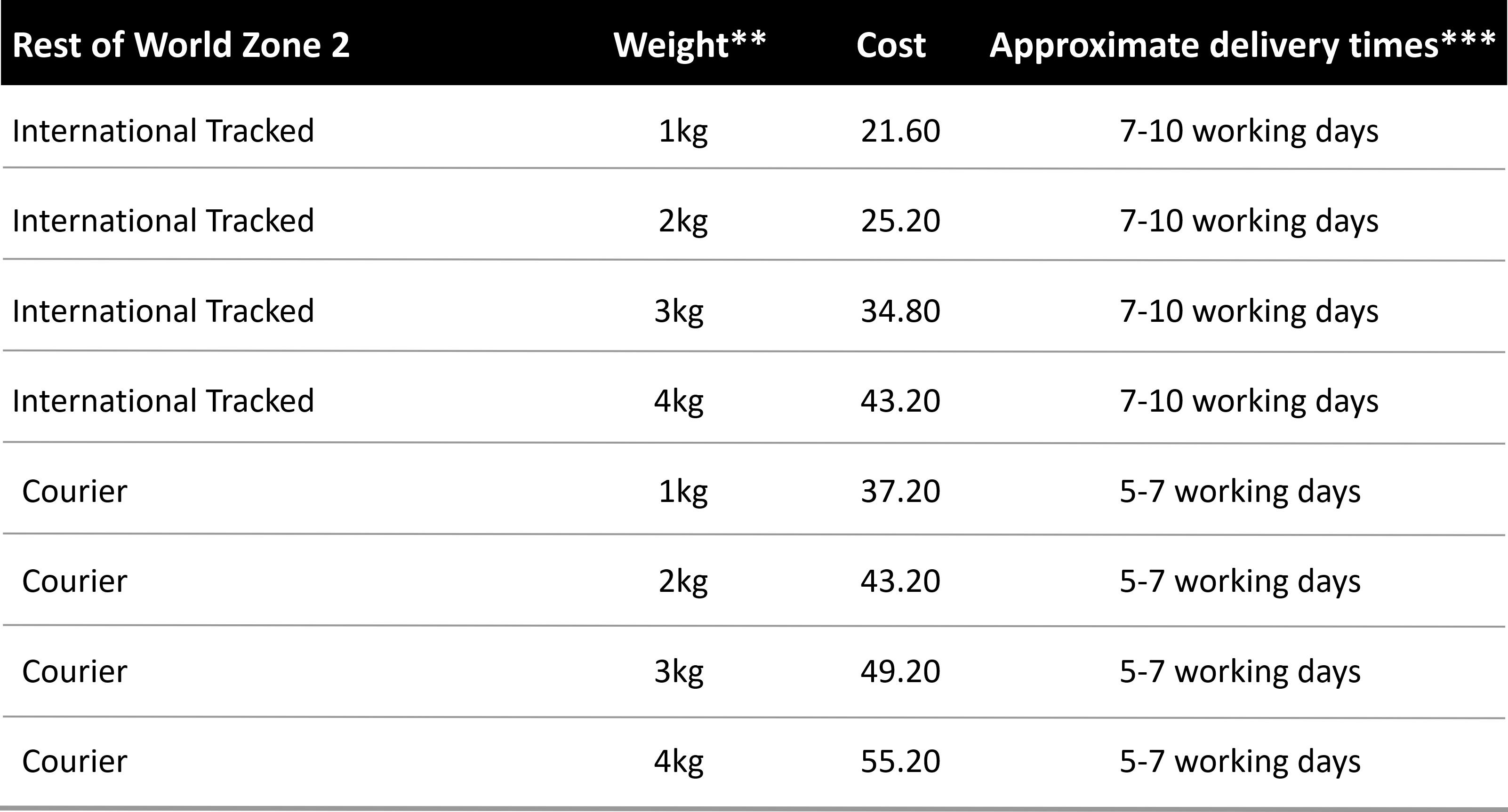 International orders are regularly subject to routine customs checks, which can cause delays. If you are concerned about the whereabouts of your order, please get in touch using our contact form or by emailing sales@vincethevet.co.uk
Import duties and taxes
If you contract with us for purchase and delivery of products and those products are delivered to a final destination outside the UK, the products may be subject to import duties and taxes which will be levied when the products reach the specified destination. You will be responsible for payment of any such import duties and taxes.
Please note that we have no control over these charges and cannot predict their amount. Please contact your local customs office for further information before placing your order.
For information on returns, see our refund policy here.