Kidney Support 50ml
raiting star
raiting star
raiting star
raiting star
raiting star
Just a quick one to let you know Missus is doing extremely well with the Kidney Support drops in her water. She hasn?t had a downward turn for a long time thank God, I pray it continues. Thank you for your help and for making these products available, I Can?t thank you enough.
Leave a review
1 x 50ml bottle of KIDNEY SUPPORT liquid remedy
unique Veterinary Formula remedy developed over 25 years
proven in clinical veterinary practice
100% natural ingredients
specially formulated to maintain normal, healthy kidney function and aid the elimination of waste products from the blood in urine
EPSPECIALLY BENEFICIAL FOR PETS:
on drugs which can affect the kidneys
who have raised SDMA, creatinine and BUN levels which show the kidneys are in need of support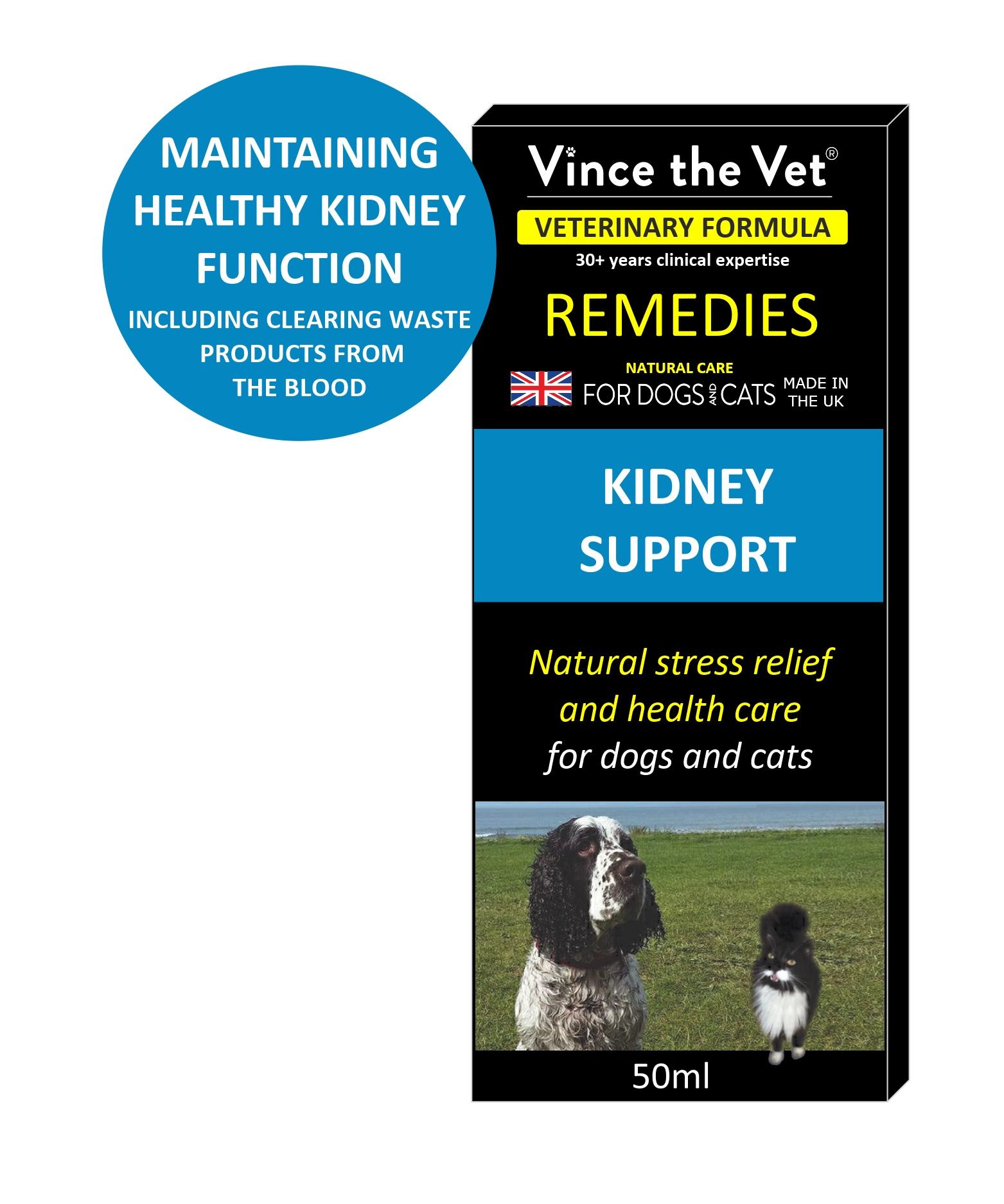 Kidney Support 50ml
Recommend to a friend
Ask a question about the product
Enter your question below
Previous Questions
Q:
I have very recently started using the digestive drops and I have come back to get some more and some other ranges but I am very confused as I can't see any drops and the alternative products - I can't tell are they powder or pills? My dogs are very fussy with both so I was hoping to get drops.
A:
Hi Jane, all the remedies are in liquid form.
These are supplied in 50ml dropper bottles, so that a few drops can simply be added to food as directed.
The supplements are all powders, and are supplied in small and large tubs of the specified weight in grams. The appropriate amount can be mixed into any wet meals.
If you scroll down to the heading 'THE DETAILS' on the left hand side of each product page, and click on the + to expand the hidden panel, the information about the make up of each supplement or remedy can be found there.
Q:
Do you ship to the USA?
A:
Hi Sheila, yes we do. USA can be selected as the delivery destination from the drop down postcode list at checkout,
The details
DIRECTIONS

Give 2-3 drops 3 times daily, by gently dabbing on the outside of the lips with a clean finger.

Alternatively, add to a morsel of food. 

Also add a little to drinking water daily. 

Can be used indefinitely. 

INGREDIENTS

Spring water and alcohol (25%) plus extracts of Berberis vulgaris, Goldenrod, Jaborandi, Sabal Serrulata and Thlapsi bursa pastoris.
 

PRECAUTIONS

Store in a cool, dark place away from strong odours.

Keep out of sight and reach of children.

To be used as a dietary supplement and not as a substitute for appropriate veterinary care where necessary.
DELIVERY & RETURNS
Click here to see shipping rates at a glance.
Read our policy on refunds and returns here.
Customers who bought this also bought