Enhanced Natural Worm Control & Detox Support Large
BUNDLE INCLUDES

1 X Immunity - Large 400g

1 x Natural Worm Control & Detoxification Support Combination Pack
Enhanced Natural Worm Control & Detox Support Large
raiting star
raiting star
raiting star
raiting star
raiting star
Use this effectively with my Romanian rescue who got worms and refused to take the drugs the vets offer like Drontal. She is much happier with this method and worm free.
Leave a review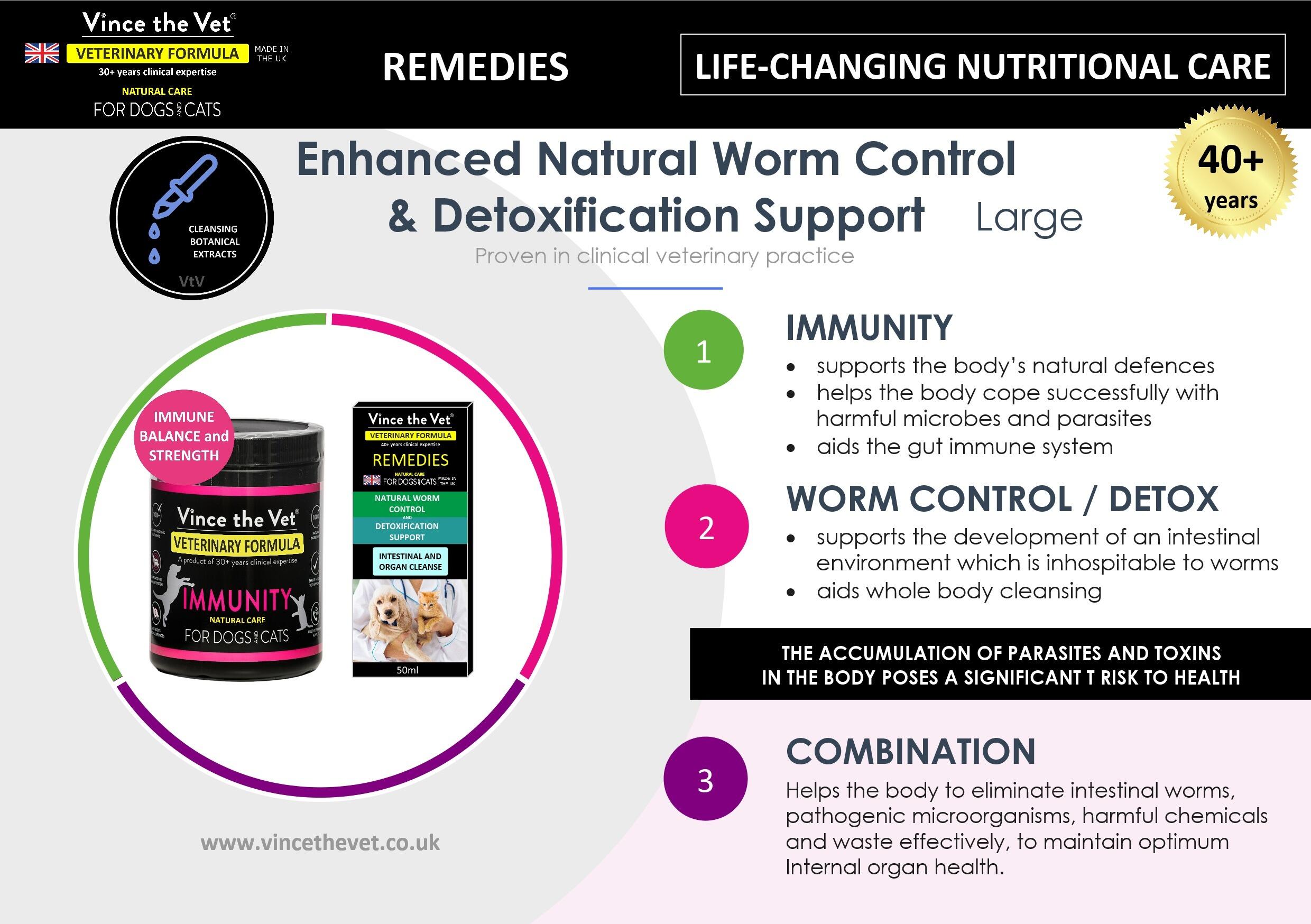 Enhanced Natural Worm Control & Detox Support Large
Recommend to a friend
Ask a question about the product
Enter your question below
Previous Questions
Q:
Hiya, when the samples are collected should they be kept in the fridge in the pots until you have all 3? Or is room temp ok?
A:
Hi Emily, there's no need to refrigerate the samples. Most people store them in a garage or outbuilding of some sort before they are ready to be posted. ????
DELIVERY & RETURNS
Click here to see shipping rates at a glance.
Read our policy on refunds and returns here.